Accept contactless payments on mobile
Come and try the demo live at Money 20/20 Europe in Amsterdam – June 4th to 6th. 
Money 20/20 Europe is one of the largest show dedicated to Fintech's innovations and trends in the digital payment ecosystem. It is the right place to discover the solution which allows merchants to simply accept contactless transactions (using Mastercard or Visa contactless form factors), with nothing else in their pocket than their smartphone.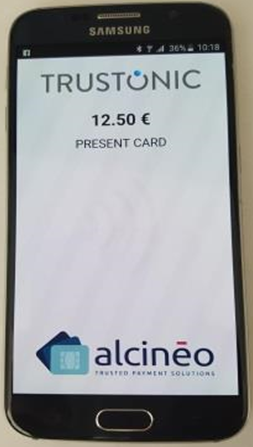 MCL (MasterCard) and PayWave (Visa) microkernels developed by Alcinéo are embedded into the Trusted Execution Environment (TEE) provided by Trustonic, in the secure OS of the mobile device. The contactless transaction is processed with the same level of security as when paying at a contactless capable POS.
No add-on is needed, and the sensitive transaction data are protected from malicious attacks.
The solution will be showcased during the event on Trustonic booth E121. 
Feel free to contact us for more information : info@alcineo.com