The principle of softPOS is to offer a lightweight, convenient and secure solution accessible to all merchants, using only their smartphone to start accepting payment cards without the need for additional card reader.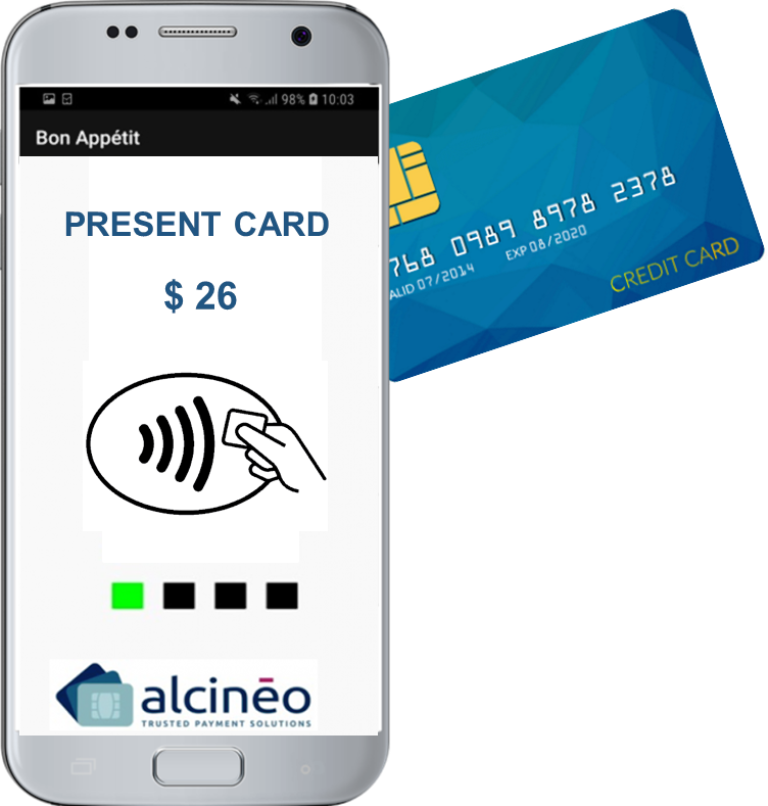 SoftPOS is ideal to convert small and micro businesses to digital payment technology.
It also completes existing POS systems with increased checkout mobility and convenience.
Alcinéo offers a softPOS SDK to payment solution providers. Our flexible and secure approach allows them to customize their solution and reduce time to market.
The SoftPOS solution offers a simple alternative to traditional payment terminal. It embeds EMV payment software and meets the tap-to-phone requirements issued by major payment schemes.
It provides a high-end level of security and data protection, using tokenisation and other encryption methods to ensure the safety of sensitive transaction data all the way throught the digital payment process.
View the press release in PDF version HERE
Our solution will be presented during Money 2020 Europe in Amsterdam. Join us on the Frenchtech pavilion, booth Q50.